Courtesy Ryan Padilla Lee
Surname: Ryan Padilla Lee
Age: 37
Location: Sacramento, California
Job: Choir director / teacher
Takeoff weight: 205 pounds
Final weight: 135 pounds
Time is running: 16 months
My weight has fluctuated between 160 and 200 pounds in my 30s, and at 5 foot-7 I weigh anything over 170 pounds. Given my busy lifestyle, between regular work and side gigs, I barely had time to keep up with a workout routine.
Around Christmas 2019 I bought size 38 pants, a size I'd never bought before. I also have a history of diabetes and stroke in my family and I wanted to do everything possible to prevent this from happening to me.
→ Sign up for Runner's World + for even more inspiring running stories!✨
In January 2020, in preparation for bringing my choirs to Hawaii, I began a strict diet and light exercise to shed those first few pounds. When I lost about 185 pounds, I increased the intensity of my workouts. By March 2020 the Covid pandemic had everything closed. But since we were allowed to do outdoor exercises, I went all-in.
I trained twice a day, in the morning and in the afternoon. I would mix it up walk, Climbing stairs, running and cycling. I would run three days in a row and then take a day off. If I was feeling good I would skip the day. I would use the fitness apps that are available to me on my phone, such as LG Health and Samsung Health.
Ryan's must-have gear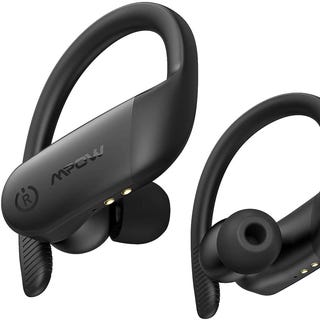 Mpow wireless sports earbuds
The earhooks help keep the earbuds secure while you run.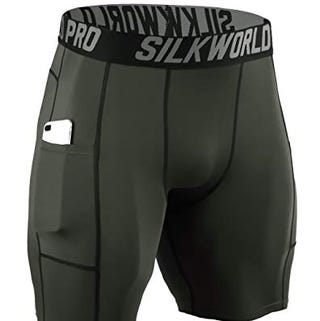 SILKWORLD men's compression shorts
I've tried several brands of compression shorts and these were the most comfortable. They also have a pocket big enough to hold my phone.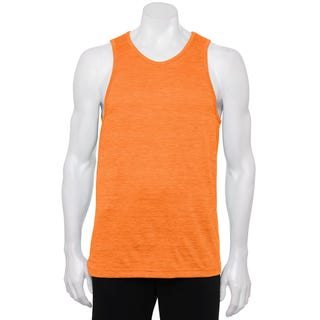 Tek Gear Dry Tek tank top for men
It's easy and convenient.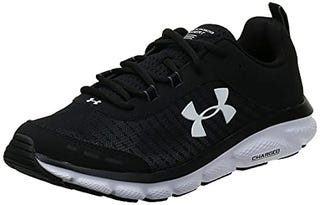 Under Armor men's Charged Assert 8 running shoe
These are responsive and durable and at the same time offer optimal cushioning.
I also worked on changing my diet. I have a nasty sweet tooth and eat too much sugar for my peak weight. The biggest things that helped me with my first weight loss were drop all the sugar, Fast food and other carbohydrates like bread. In hindsight was the dropping of bread probably uselessas my favorite breakfast last year was a lightly toasted peanut butter jelly sandwich with coffee. Lunch would be some kind of salad wrap and dinner would be a salad. Lots of leafy vegetables (and coffee) in this diet now.
Around July 2020 I started running more. It was tough at first and I had to build up my stamina. I went from two miles a day to four to six miles. Today I usually aim to go about five or six miles a day. We have a great set of Hiking trails and places to run here in Sacramento which is a big plus. I don't like it when my runs are dictated by red lights and avoid traffic.
In April 2021, I started using an app called The Conqueror Challenges. Since I don't have any real races yet, these virtual challenges were a good motivation.
I currently run every other day. I started competing in 10K runs in May and June 2021 and my best time so far is 43:47. I would love to do real 10K and half marathon ultimately.
These three tips helped make my weight loss efforts a success:
Tip 1: keep pushing yourself. There will be days when you don't feel like going out. These are the days when the most important thing is to get out and run.
Tip 2: take your time. Everyone is busy, between work, family, friends, etc. But you need to allow time to go in for sports. It has to be a daily priority.
Tip 3: Go after every meal. This habit helped me bring my weight down from my plateau of 150 pounds to 135 pounds.
I've lost about 70 pounds and it happened in three phases. From January 2020 to March 2020, my diet increased from 205 pounds to 161 pounds. In the summer of 2020, I lost about 150 pounds from running. I stayed there for a long time and honestly thought I would stay there. But after adding post-meal walks to my routine (in addition to afternoon runs), I dropped to 135 pounds by the summer of 2021.
It was a remarkable journey. I weigh less now than I did in high school. I never knew it was possible. But now that I've got my health and weight in order, running and exercising are more fun than ever.
We want to hear how running has changed you! Submit your story and send your photos over to us this form. We will be picking one every week to highlight on the website.
Emily Shiffer
Emily Shiffer is a freelance health and wellness writer based in Pennsylvania.
This content is created and maintained by a third party and imported onto this page to help users provide their email addresses. You may find more information on this and similar content at piano.io